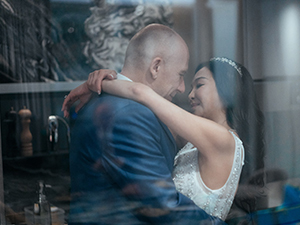 Jason and Rachael
Jason, 51, Head of an international company, British
Rachael, 38, entrepreneur, from Hong Kong

Jack: ENTJ, extrovert, intuitive, Logical, Judging
Rebecca: ESFP, Extrovert, Observant, Feeling, Prospecting

I was introduced to Rachael and Smith a few weeks ago by a friend who had used their service and recommended it. I have a very busy job & didn't devote much time to self-grooming. I wasn't overweight, but I wasn't fit either. Rachael gave me some great tips about fitness, grooming, dating and encouraged me to quit smoking and join a gym.

I went on a date and was instantly attracted to my partner. As I got to know her, I found that she was both very clever and very funny, which I find irresistible in a lady. I couldn't believe that I had met someone who combines brains and beauty in such an incredible way. By our third date, I had fallen profoundly and irrevocably in love.

In the past, I was always too busy to devote sufficient time to make a relationship work, but in the past few weeks, we have seen each other every day, which proves that if you really want to be with someone you will find a way or make a way.

We love doing the same things – eating out, being with friends, playing pool, movies, pub quiz & shopping for books are just some of the things we have done together. She makes me the very best person I can be and I will love her forever.

I love general knowledge and challenges – I have participated in a pub quiz pretty much every week for the last 6 years. She made me ask a question with four words that I have never heard in a quiz: "Will you marry me?"

After seeing each other for 22 days in a row, we decided to shop for an engagement ring, throw an engagement party for all of our friends, and plan our wedding and honeymoon.
---
From Jacqueline
Dear Rachael,

You may not have remembered me. My name is jacqueline, one of your clients. When I first come to your office a few years ago asking for your help, you lend me this book to read.
I have learnt a lot from this book, and I want to thank you for everything. As I was going through my book shelf collection, I realized I have not returned the book to you!
So here I am, delivering this book back to you. And I'm sure you will be thrilled to hear that I'm married and have a 22 months boy, im also expecting another baby in Feb 2019. We will be moving to Singapore soon!

So thank you once again!
And all the best!

Jacqueline
---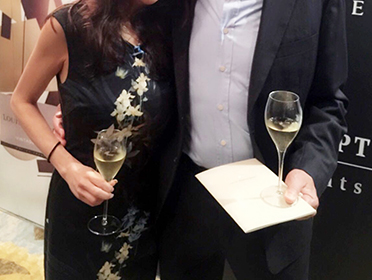 From Catherine
Catherine, 51, executive director of an asset management company, divorced with one son.
Rachael says, "Among my clients of her age, I think Catherine is the most attractive one, with the best body shape and she is very intelligent. She is ESTJ, the Executive character, who likes to make plans and she is very good at getting things done. Expressing herself, caring and showing emotion are her weaknesses. I recommended her to read related articles and practice showing her caring nature. I knew she will find someone when she came to my office."

Catherine says, "R&S is a premium matchmaking service. Rachael fully understands how senior executives and professionals nowadays treasure their valuable time. She matched my profile with prospects in various aspects, including academic level, age, background, social status, and dating expectations, so that we have already have things in common with each other before we meet. By paying attention to details such as the meeting venue, drinks and food, R&S helped us create a pleasant beginning. As Rachael says, "Rule number one of is dating is to ENJOY!"

"R&S introduced me to Jonathan, with whom I have been on six dates. Rachael followed up after each date; she cared about our feelings and listened to our thoughts throughout our journey of knowing each other. Rachael always offers support and constructive ideas in order to help us have a positive mind, even though dissonances were found along the path. Finding a good partner is not always easy but with guidance from Rachael, I found that the process is interesting and rewarding.

Jonathan and I are taking time to get to know each other, when we are together, time flies. I am not sure about the future, what I know is that my dating life is much happier now. Not everyone likes Rachael's advice but I treasure it like gold.
---
From Gloria
Dear Rachael and everyone at Rachael and Smith,

I understand Victor has already told you, we have decided to develop a relationship. I am glad to have met Victor. While it is still at an early stage, we do hope things will work out for us. Thanks for matching us , I wish you luck in making more matches for the lonely hearts out there!
---
From Grace
Good morning Rachael, thanks for recommending Eric and me to each other. We feel love and a connection to each other, even though we just met 2 weeks ago. I am seeing him at the moment and we are officially in a relationship now. Without you, I would not have found him. I am grateful for your help.
---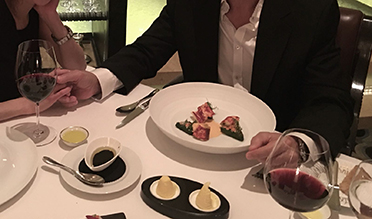 Rachael's Matching Diary: It's never too late to find love
Catherine, 52, very fit, ESTJ
Jonathan, 65, hitting the gym 5-6 times a week, ENFJ
Age is no hurdle to finding love again.
My chance encounter with Jonathan, 65, my former client a decade ago, at the gym has opened the door on dating for him when he has all but given up on romance. 

He told me his daughter urged him to look for a serious girlfriend. He said he chose Rachael & Smith due to my track record in matchmaking. I matched him with Catherine, 52. 

Divorced with kids, both work in management and finance. Jonathan is insightful and full of ideas, while Catherine is observant and keen to put ideas into action.  

On their first date, Jonathan mentioned his birthday was two weeks away. Katherine offered to take him to dinner to celebrate. Always the one who pays the bills, he was impressed by her generosity and confidence. Without checking his phone even once, his focus on their dinner left a good impression on her.

  Having only slight physical attraction to her, he had doubts in the beginning whether their chemistry can sustain in the long run. I explained to him it takes time for mature individuals—single males over 50 and females over 40—to allow for good romance to brew. Jonathan told me he wants to take her seriously and won't rush for anything physical. 

They are going to have the birthday dinner and more dates to get to know each other. 

Jonathan later told me he had actually given up on dating. "That is, until I bumped into you, who introduced Katherine to me."
---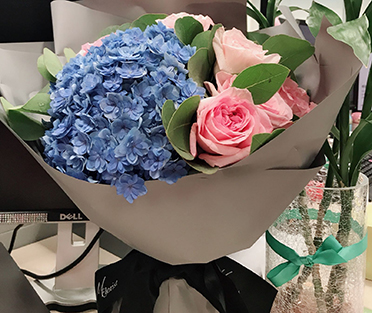 Love blossoms on billiard table
Vivian, 32, private banker, ESTP
Calvin, 41, director of a global recruitment company, ESFJ
Among the clients who join our billiard gatherings, Calvin is the best player.
Vivian told me she wanted to learn playing pool. From my experience, Vivian is not very good at expressing appreciation and emotions. She can come across as a bit difficult to be approached. I reminded her that ESTP people are very logical and she needed to improve her communication skills. She took my advice seriously and became more generous in complementing others.

An attractive girl who always wears high heels, Vivian was courted by my other clients, but I wanted to give Calvin a chance. At our 14th anniversary party, I arranged a pool game for them. They played as a team and won. He sent her flowers and invited her to dinner afterwards. Two months later, they told me they are off the market.

ESTP women won't start a relationship unless they see it as leading to marriage. That she picked Calvin out of all her pursuers means it is likely that they will tie the knot soon.

When I play Cupid for my clients, I always match singles with compatible personality types. That's why Calvin, being the ESFJ type with loyalty, extroverted traits and strong planning skills, hit it off with the ESTP Vivian who is logical, extroverted but weak in planning for the big picture.

Since the start of their dating, Calvin lost much weight for Vivian. A handsome chap coupled with an attractive girl. I look forward to their wedding.
---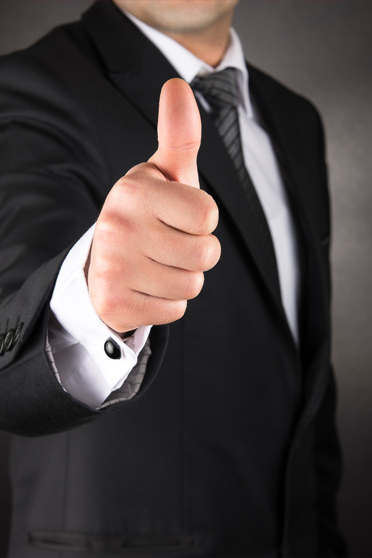 From Roy
Roy, 1973, 173m, financial analyst, Singaporean
Even though it was just a short few months, I have had a wonderful experience with Rachael.

Through her agency, I had the opportunity to meet some very high caliber ladies and every date arranged was nicely planned. I am most impressed with the diversity of her candidates, in terms of culture, experiences, and profession. During these past months, I was able to meet with ladies from various parts of the world, and with careers spanning from finance, legal, medical, to charity, art and music.

Secondly, I am also very impressed with the speed that Rachael could come up with potential candidates. In this area, I must say that Rachael is highly efficient. I recall that almost immediately after joining their plan, they were able to arrange multiple dates for me even during the first week.

Lastly, after each date, Rachael also follows up closely with each candidate for a post-date review, which I find very helpful.

Also speaking from experience, comparing Rachael's firm to another larger dating agency which I also joined, I would pick Rachael's firm anytime. Even though Rachael's firm might be smaller than other bigger names, I find both the breadth and quality of candidates from Rachael much better than the other larger firms. Also the larger firms generally do not give the personal touch and attention as much as Rachael does.

Overall, I am very glad that I signed up with Rachael, as she is a person that can really make things happen. I give her and her dedicated team an excellent recommendation.


---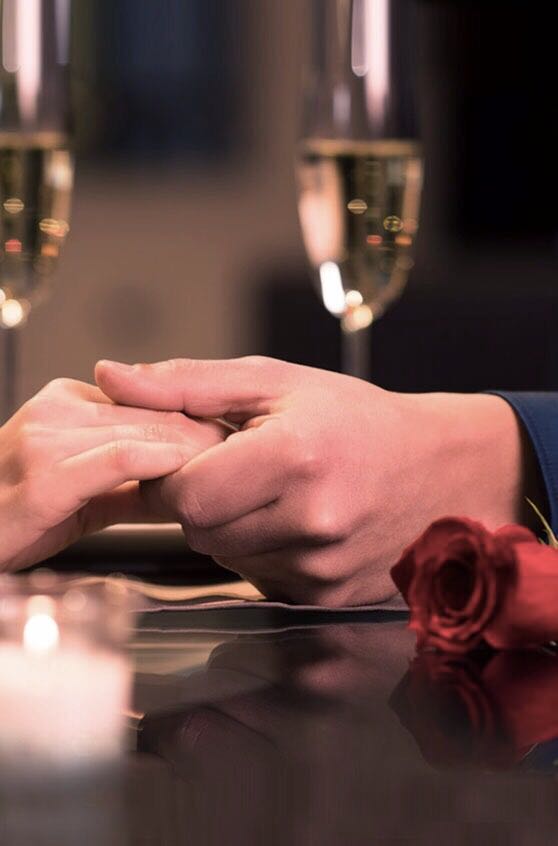 From Andrew
Andrew, 1975, 175cm, Canadian Chinese
Rachael and her team set up a few dinner dates for me with ladies with professional careers and overseas experiences similar to mine. Her team made excellent venue suggestions and did a great job coordinating everything.

The ladies were elegant, well-educated, well-mannered, and friendly. Most importantly, I was impressed that they were all very sincere and earnest in their search for a stable and loving long-term relationship. Some people might question the sincerity of the members, but we have all paid a fee to take this journey together, why would we waste time and play around?

We are all busy with our work, and tired of the endless, pointless dating scenes, never knowing for certain if we've found the right one who is as sincere as we are. Her team did a superb job setting me up with the right ladies. Chemistry is the key for me, and I think I have found the one and look forward to spending more quality time together.


---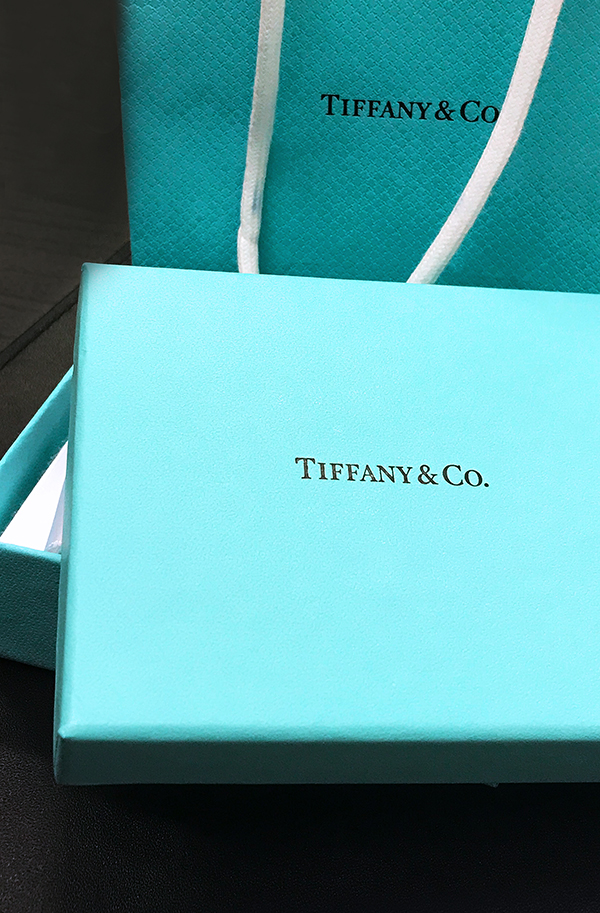 From Maisie
Maisie, 1980, 160cm, teacher, Australian Chinese
One of our main objectives is to help our clients become better versions of themselves so that when the opportunity arises, they are much better prepared to welcome a new relationship. The Rachael & Smith team is very happy to receive Maisie's message recently:

"Rachael, I am pleased to announce that I got engaged last Sunday! Thanks for your advice and help throughout the past year! Although Mr. Right was not from R&S, I learnt a lot about who I am and what I needed to fulfill my dreams. Once again, it was a pleasure to have you guys on my love journey and Rachael's guidance gave me some of my greatest insights!"

Thanks a million
Maisie
---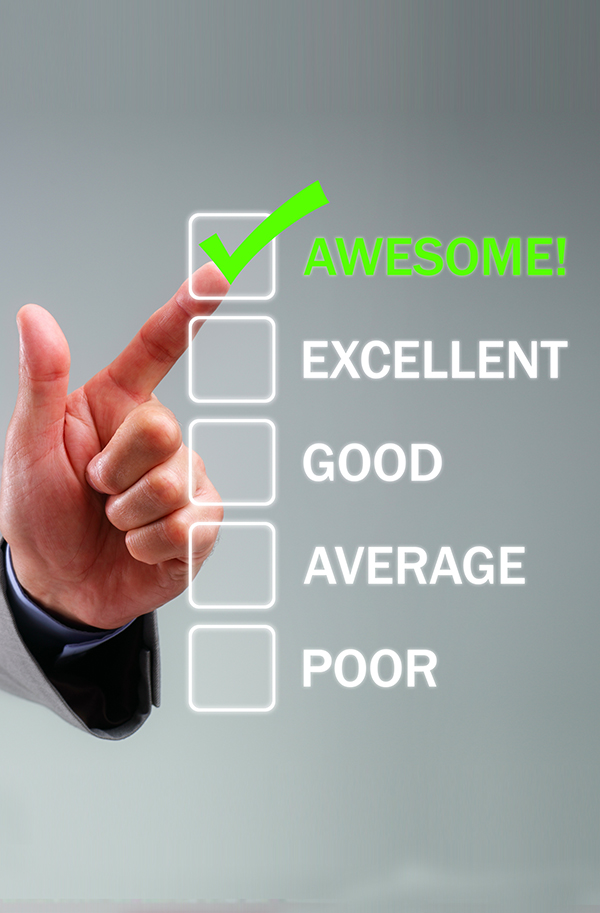 From Terry
56, CEO of a multinational corporation, 180cm, Canadian-born Chinese
Acrobats. Rachael and her team must be acrobats to be able to so finely balance the expectations of their clients. Likened to high-end headhunters, their job is in fact much harder as the observable data set is inconsistent - and that's intuitive because everyone is unique! And uniqueness demands individual tailoring and matching. But it's not for the faint-hearted. If clients aren't ready to make the effort, then don't waste her time or her client's time. Her brutal style is designed to break you out of your style that has led you to her doorway. A must try!







---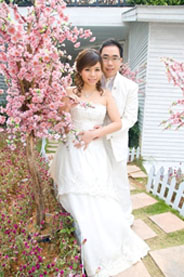 Banker in her 30's
Our client lost weight, learned how to apply make up, improved her dating skills, and is now happily married.
"I was sitting at home and looking at my beautiful baby when I realized that since I work in a bank, the chances of meeting single men were very limited. One day, I decided to sign up for a singles event with one of my friends. On the day of the event, my friend did not want to go with me, so I had no choice but to go there alone. I felt that my first event was a huge failure since I did not get the result I was hoping to find. I then talked to Rachael and told her that I really wanted a boyfriend.
Rachael was very frank with me and said, 'You know that if you were slimmer and had good skin, it will be easier to attract men. Once you get a date with them, they will discover your inner beauty.'
That was when I decided that for two months I would stop all social gatherings, work on my skin care, learn how to apply make up, and lose 20 pounds. I joined her next event, and applied the skills that I learned from Rachael's Coaching Workshop. SUCCESS…. I met my future husband at the second event."
---
Charmaine and Johnson Story
Happily married couple who met in our previous Valentine's Day Party
14 Feb 2009 was a turning point of my life. I met my Mr. Right on that day, got married in 2010, and had a baby girl in 2012. It all started on the Valentine's Day night speed dating event...
I was single at that time and decided to do something different on the Valentine's Day night. The speed dating party started at 8pm and I started dressing up myself at 5pm.
Why attend a speed dating event on Valentine's Day night? Well, I thought that any guy who was free to attend this event should be single, right? And who would be willing to pay to meet strangers on Valentine's Day? Only those who are sincere to look for their Miss Right, I thought.
Lots of my friends asked me what are the keys to finding Mr. Right in a speed dating event. First of all, learn to listen more and talk less. This can let you know more about him.
---